Solemaker
Solemaker is an initiative by Troy Nachtigall to develop personalised 3d-printed shoe soles. Dialectic Design was involved in 2016-2018 to further develop the service concept and web-based interfaces for the interactive personalisation service. As well as managing the EU Horizon2020 WEARSustain subsidy grant application and execution of deliverables.
| | |
| --- | --- |
| Year | 2016-2018 |
| Status | Completed |
| Program | Parametric design, Digital manufacturing |
| Client / collaborators | Troy Nachtigall, Eindhoven University of Technology, WEARSustain |
| Technologies | Javascript, d3.js, React.js |
Results
Visualising the personalisation algorithm.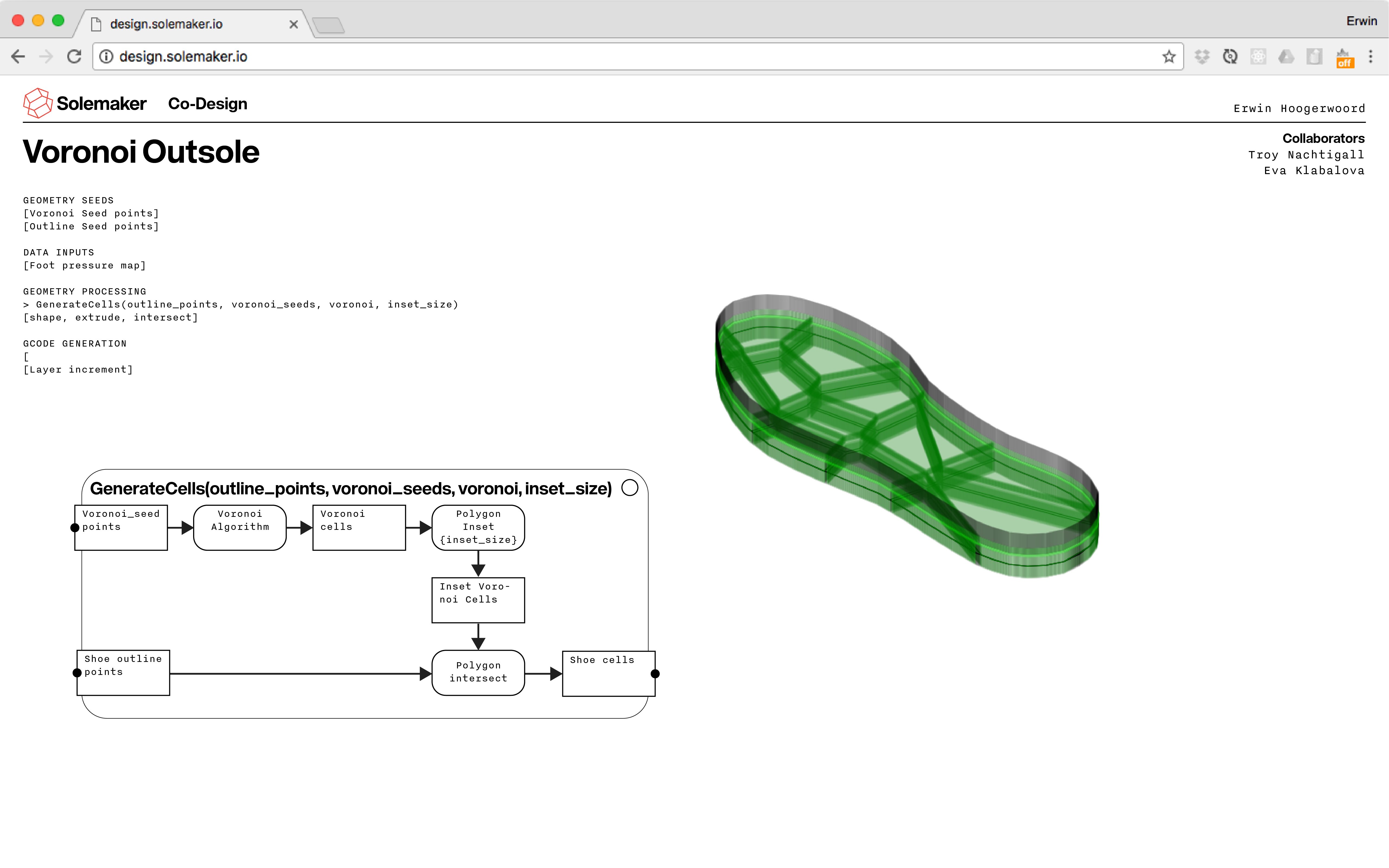 concept interface to visually manipulate the algorithm with a 3d preview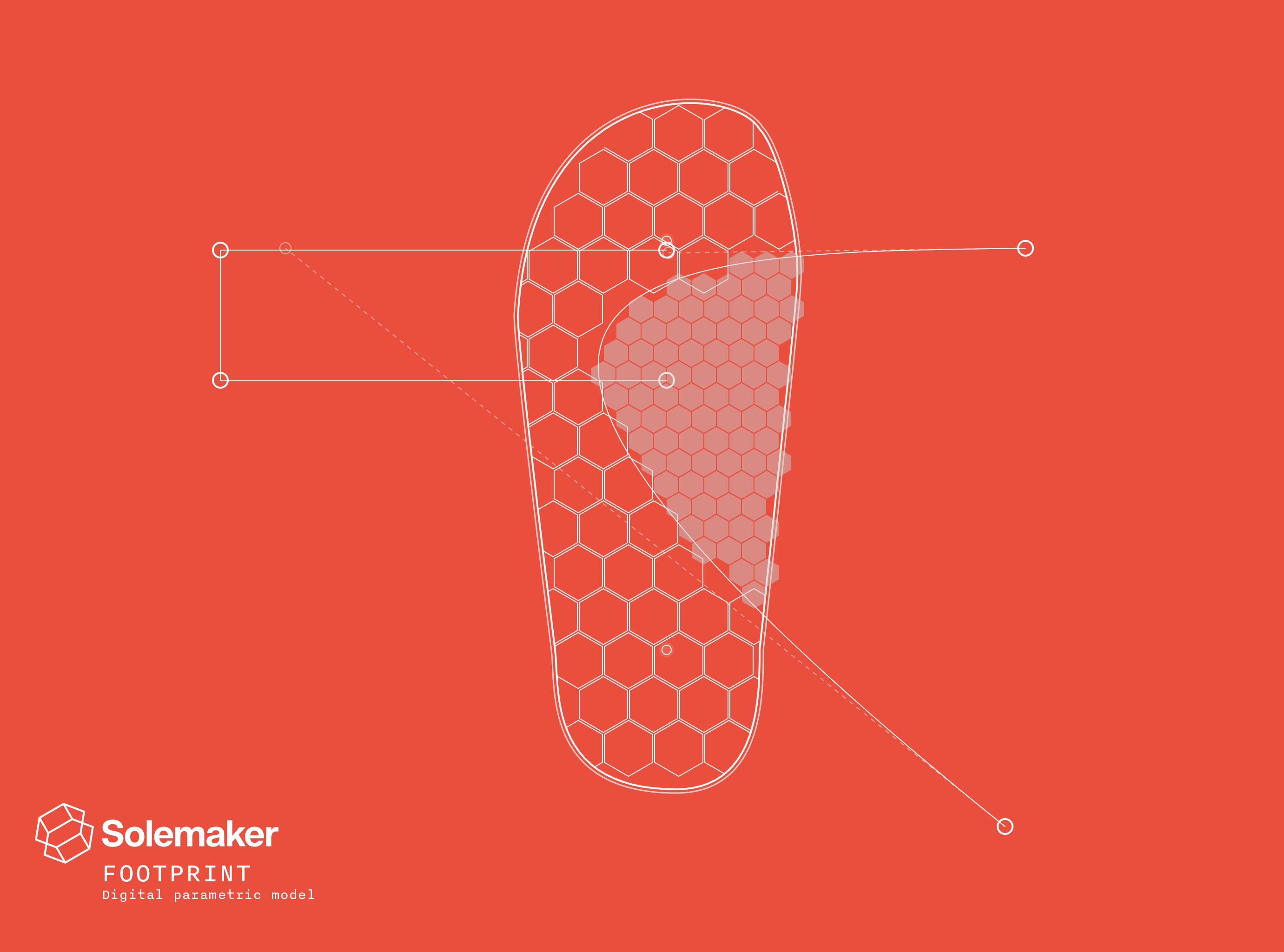 Prototype concept for a hexagon-based sole structure for a slipper to be printed in one piece. The handles are dragable in a web interface to modify the sole pattern as well as the upper strap.